Institute Directors
Gabriel Quinn Bauriedel is a co-founder and Co-Artistic Director of the OBIE Award-winning Pig Iron Theatre Company. Since 1995, Quinn has been one of the leading artists with the company, co-creating many of the company's 30+ original works of theatre and touring them to venues and festivals in Brazil, Germany, Scotland, England, Romania, Poland, Peru, Italy, Ukraine, Lithuania and Ireland, among others. Additionally, Quinn and Pig Iron regularly present their work in New York City and have toured throughout the States including engagements in San Francisco, Washington, DC, Princeton, Providence, Cambridge, Atlanta, Tampa, Logan (Utah), among others. He has directed, designed and performed with the company since its inception.
Quinn has taught courses in acting and movement theatre since 2002 at Swarthmore College. Additionally, he has been on the faculty of the Headlong Performance Institute and has taught courses at Princeton University. Quinn has taught workshops at the Alternative Theatre Festival in Budapest, with Arts on Location in Bangkok, Thailand, at Les Kurbas Theatre in Lviv, Ukraine, with Cabuia Teatro in Buenos Aires, Argentina, at Teatrul Fara Frontiere in Valcea Rimnea, Romania and at Princeton University, Stanford University, UVA, Wesleyan university, Utah State, Georgetown, American University, and UPenn, among many others. Additionally, he has taught professional theatre training workshops in Philadelphia, New York, and San Francisco for the past 15 years.
Allen J. Kuharski teaches in the Department of Theatre at Swarthmore College, where he holds the Stephen Lang Professorship in Performing Arts and teaches directing, performance theory, and theatre history. Since 1995, he has directed the Swarthmore Project in Theatre, which provides in-kind grants for performance residencies for Swarthmore theatre alumni and their collaborators, which included Pig Iron Theatre Company for many years.
He co-founded and co-directed Swarthmore's semester-abroad program for theatre and dance students in Poland. Allen trained as a set designer at the University of Wisconsin at Madison and was a Fulbright Scholar in Scenography to the Warsaw Academy of Fine Arts, where he studied under the Polish painter and performance artist Józef Szajna. Before moving to Philadelphia, Allen was active for ten years as a set designer for theatre and opera. He completed a doctorate in the director/scholar program in the Department of Dramatic Art at the UC-Berkeley, where he wrote the first dissertation in any language devoted to the theatrical work of Polish writer Witold Gombrowicz. Allen has served as Associate Editor and Performance Review Editor for Theatre Journal. His articles, reviews, interviews, and translations from Polish and French have been widely published in the U.S., Great Britain, Poland, France, Norway, Argentina, Austria, and the Netherlands. His translation of Ionesco's Rhinoceros (done with George Moskos) has been widely performed in the U.S. Allen's English-language version of Teatr Provisorium & Kompania Teatr of Lublin's adaptation of Gombrowicz's novel Ferdydurke received a Fringe First in Edinburgh and toured widely both nationally and internationally between 2000 and 2008.
As a performance curator, he has co-commissioned Pig Iron's Shut Eye (2001; done in collaboration with Joseph Chaikin) and Hell Meets Henry Halfway (2004; text by Adriano Shaplin; winner of an OBIE Award in 2005), as well as The Riot Group's Hearts of Man (2006; written by Adriano Shaplin), along with American tours and residencies by Teatr Provisorium & Kompania Teatr, choreographer Jacek Łumiński and his company Silesian Dance Theatre, and director Michał Zadara and his company CENTRALA. With his Swarthmore colleague Barbara Milewski, Allen presented the North American premiere of CENTRALA's Chopin Without Piano in Swarthmore and Philadelphia in 2015. Allen has received the Order of Merit for Polish Culture (2002) and the Stanisław Ignacy Witkiewicz Award (2006; given by the Polish chapter of the International Theatre Institute/UNESCO).
Visiting Faculty
Project Co-Directors Quinn Bauriedel and Dr. Allen Kuharski will be joined by 16 esteemed faculty representing a rich array of scholarship and practice relating to devised theatre across the U.S. and abroad. Faculty will engage in thoughtful discussions, illuminating presentations, practical curriculum-building sessions, and devising work sessions to bring the topic to vivid life within the studios and classroom. Expected faculty and areas of research and expertise and listed below.
Ruwanthie de Chickera is a Sri Lankan playwright, theatre director and screenwriter. She is the founder and Artistic Director of Stages Theatre Group - a leading theatre company in Sri Lanka that produces ensemble-based devised work. Ruwanthie stays connected to contemporary global theatre practices through her work in South Asia, Europe, the UK and Rwanda. Since 2020 Ruwanthie's work as an artist has been focused on the economic collapse and political breakdown in Sri Lanka - and in particular its impact on youth and children. She is an Eisenhower Fellow. She lives in and works from Sri Lanka.
Learn more about Stages Theatre Group
Kathleen Cioffi, Ph.D., is an editor for Princeton University Press and Associate Editor for The Polish Review. She holds a doctorate in theater history from New York University, was Fulbright Scholar in theater to Poland in the early 1990s, and is the author of and the award-winning Alternative Theatre in Poland: 1954-1989 (Hargrave, 1996) and co-editor (with Magda Romańska) of TheatreMachine: Tadeusz Kantor in Context (Northwestern University Press, 2020).
Prof. Telory Davies Arendell teaches in the Department of Theatre & Dance at Missouri State University. She was a founding member of Pig Iron Theatre Company and earned her doctorate in Theatre and Performance Studies at Stanford University. Arendell has written four books on various aspects of theatre, dance, and disability studies, as well as being the editor and lead writer of the forthcoming, Devised Theatre's Collaborative Performance: Making Masterpieces from Collective Concepts (Routledge, 2022).

Full Bio Here
Prof. Lars Jan teaches acting at the California Institute of the Arts, where he also received his MFA in theater directing and integrated media. He studied Bunraku puppetry in Japan for a year in 2003-04. He is the founder and artistic director of the interdisciplinary performance group Early Morning Opera, whose works have been widely performed and exhibited around the world. Jan is a USA Artist, Creative Capital and TED Senior Fellow.
Prof. Rick Kemp teaches theater at Indiana University of Pennsylvania (IUP), where he is Head of Acting and Directing. He trained at the École Gaulier / Pagneux in Paris and holds advanced degrees from Oxford University (MA) and the University of Pittsburgh (MFA, Ph.D.). He is the author of the Routledge Companion to Jacques Lecoq (2017) and Embodied Acting: What neuroscience tells us about performance (Routledge, 2012). With Bruce McConachie, Kemp co-edited The Routledge Companion to Theatre, Performance and Cognitive Science (2021). He has worked extensively as an actor and director in the US, UK, and continental Europe.
Prof. Adrienne Mackey teaches acting, directing, and devising in the School of Drama at the University of Washington. Previous to UW she was on the core faculty of Pig Iron Theatre's MFA in Devised Performance. She's a multidisciplinary artist who explores the potential of performance and play. With her company, Swim Pony, she's created works including The Ballad of Joe Hill, a production incorporating song, storytelling, and movement to convey the events surrounding the life of the eponymous labor organizer and staged at the historic Eastern State Penitentiary in Philadelphia; War of the Worlds, an innovative mixture of site-specific live performance and games with Drexel University's Entrepreneurial Game Studio; The End, a month-long mixed reality game exploring fears about mortality; TrailOff, a mobile app using GPS to embed stories on Pennsylvania nature trails and Aqua Marooned! a nature-themed card game distributed to 15,000 visitors of 23 nature centers across PA, NJ and DE. Mackey is an Independence Foundation Fellowship awardee and, with Swim Pony, a two-time recipient of the Knight Arts Challenge grant in Philadelphia. Mackey holds an MFA in game/theater from Goddard College, a professional certificate in Roy Hart voice training, is a classically trained soprano, and former chemist.
Bonnie Marranca is founding publisher and editor of the Obie-Award winning PAJ Publications and PAJ: A Journal of Performance and Art. (1976- ) A recent recipient of the Association for Theatre in Higher Education Excellence in Editing Award for Sustained Achievement, she is the author of Timelines: Writings and Conversations, Performance Histories, Ecologies of Theatre, and Theatrewritings, which received the George Jean Nathan Award in Dramatic Criticism. Her edited volumes of plays, essays, and interviews include Conversations with Meredith Monk, New Europe: plays from the continent, Plays for the End of the Century, and The Theatre of Images, a seminal work on American Theatre. A Guggenheim Fellow, Bonnie Marranca has also received the Leverhulme Trust Visiting Professorship (UK), Asian Cultural Council Fellowship (Japan), Fulbright Award (Free University, Berlin), and Anschutz Distinguished Fellowship in American Studies (Princeton University). She has lectured and taught widely in American and European universities. She is Professor Emerita of Theatre at The New School/Lang College of Liberal Arts.
Prof. Judith Miller is the former Chair of the Department of French Literature, Thought, and Culture at New York University, along with teaching and serving as one of the founding Deans of Arts and Humanities at NYU-Abu Dhabi. She previously taught in and chaired the Department of French Language and Literature at the University of Wisconsin-Madison. She is a widely published translator and authority on various aspects of contemporary French and Francophone theatre, including women's theatre and theatre from Francophone Africa and the Caribbean. She is the leading English-language expert on the work of French director Ariane Mnouchkine and the Théâtre du Soleil.
Kym Moore is a director and long-serving professor of theater at Hampshire College, Sarah Lawrence University, Swarthmore College, and Brown University. She has directed widely in the United States both professionally and in the colleges and universities where she has taught.
Prof. Jessica Nakamura teaches in the Department of Theater & Dance at the University of California at Santa Barbara. She is a graduate of Swarthmore College, the University of Hawaii at Manoa (MFA in Asian Theatre Performance), and Stanford University (Ph.D. in Theatre & Performance Studies). She is the author of Transgenerational Remembrance: Performance and the Asia-Pacific War in Contemporary Japan (Northwestern University Press, 2020).
Prof. Cláudia Tatinge Nascimento is Chair and Professor of Theater and Dance at Macalester College, where she teaches acting, direction, and theory. She is the author of After the Long Silence: The Theater of Brazil's Post-Dictatorship Generation and Crossing Cultural Borders Through the Actor's Work. Her articles appear in anthologies and journals in Brazil, Italy, Poland, Romania, and TDR and the United States. She received a Consulate General of Brazil in New York Arts Grant to direct Pornographic Angel, her published adaptation of Nelson Rodrigues' short stories, at The Ohio Theater. She has been in residence at Trinity College Dublin, Freie Universität-Berlin, and Caldera Arts Center.
Rubén Polendo is Rubén Polendo is Founding Artistic Director of Theater Mitu. Polendo's practice and pedagogical work are situated in the tension between acting and performance, theatrical design and installation, multi-media and interactive technology. With over forty-five company-created works, Mitu has been presented and developed nationally and internationally. In 2019, Mitu acquired its own interdisciplinary arts space in Gowanus, Brooklyn called MITU580. This former glass recycling warehouse is a unique gathering place where transdisciplinary arts practice is interrogated, incubated, and produced. Polendo served as Founding Theater Program Director and Associate Dean for the Arts Center at NYU Abu Dhabi. Polendo most recently served as Chair for The Department of Drama at NYU's Tisch School of the Arts.
Duška Radosavljević is a Professorial Research Fellow at the Royal Central School of Speech and Drama. She has edited the groundbreaking volume The Contemporary Ensemble: Interviews with theatre-makers (Routledge, 2013). Radosavljević's survey was both widely international and considered ensemble/devising histories in both auteur independent companies such as Pig Iron and in major institutional theaters such as the Berliner Ensemble. Her other works include Aural/Oral Dramaturgies (2023), Theatre Criticism (2016), The Mums and Babies Ensemble (2015), and the multiaward-winning www.auralia.space (2020-22) and Theatre-Making (2013).
Kathryn Syssoyeva, Ph.D. is a theatre director, teacher, and scholar, and founding Artistic Director of the predominantly queer-women-led, nearly-all immigrant, entirely feminist theatre collective, AnomalousCo. Her directorial work encompasses both collectively-created, transdisciplinary performance, and modern and contemporary drama. Her productions have been seen across the US, and in Russia, Poland, and globally online. A teacher of acting, directing, physical theatre, and Meyerhold's biomechanics, Syssoyeva has taught at Stanford University, Yale School of Drama, Bowdoin College, Colby College, Utah Tech, and Florida State University. Her teaching synthesizes methodologies drawn from Meyerhold, Brecht, and Stanislavsky, and a deep emphasis on the actor as creator. A recipient of multiple grants and residencies for both the varied aspects of her work, including Fulbright and Mellon fellowships, Syssoyeva holds a joint-PhD from the Department of Drama and the Graduate Program in Humanities at Stanford University. Academic specializations include avant-garde and contemporary theatre practices, collective creation, theatre for social justice, the work of V.E. Meyerhold. Book publications include A History of Collective Creation; Collective Creation in Contemporary Performance; and Women, Collective Creation, and Devised Theatre.
Prof. Mike Vanden Heuvel teaches Interdisciplinary Theatre Studies and is the former Chair of the Department of Theatre & Drama at the University of Wisconsin at Madison. He previously taught at Arizona State University. He is the author of Performing Drama/Dramatizing Performance: Alternative Theater and the Dramatic Text (University of Michigan Press, 1993) and is the lead writer and editor of American Theatre Ensembles: Vol. 1 (Post-1970) and American Theatre Ensembles: Vol. 2 (Post-1995), both published in 2021 by Methuen.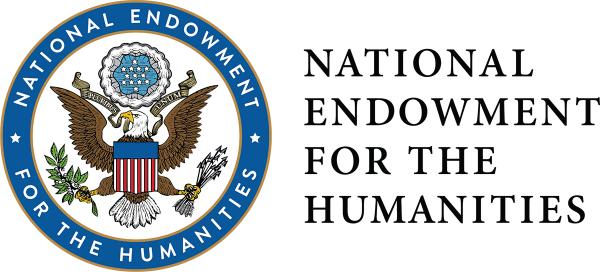 Preserving and Transmitting American Ensemble-Based Devised Theatre has been made possible in part by the National Endowment for the Humanities: Democracy demands wisdom.
Any views, findings, conclusions, or recommendations expressed in this program do not necessarily represent those of the National Endowment for the Humanities.