Spaces and Resources
The Pig Iron studio spaces will house the Institute over the course of 11 days. The studios are conducive to collaborative learning and are typically used for Pig Iron's MFA Program in Devised Performance. They are flexible spaces that can easily morph from a lecture to round table discussions to lecture demonstrations to video screenings. Participants will also have access to Pig Iron's extensive library with literature focused on ensemble and devised theatre. In addition to PITC resources, Dr. Allen Kuharski has committed the use of his Panopto streaming video platform for participants. This resource allows participants secured access to an electronic academic and streaming database.
Housing
For the duration of the Institute, Pig Iron has reserved a block of affordably priced suites at Sonder, The Frankford, conveniently located just a five-minute walk away from the Pig Iron studio spaces. Subject to availability, one bedroom suites are available for $129/night. Two bedroom suites are availble for $156/night total ($78/night per participant). These apartment style suites all feature a kitchen, in-unit laundry, air conditioning, and access to shared spaces ideal for continued conversations and networking. Participants will be asked about their housing preferences upon acceptance into the Institute.
About The Frankford
At The Frankford, Fishtown is your creative escape. Inside your space, modern furnishings and pops of color decorate each room. You'll have in-suite laundry, a fully equipped kitchen, and a Chromecast for streaming all to yourself. Outside, everything from five-star restaurants to food trucks can be found for those with curious tastebuds. We love the slow roasted lamb with dill and cucumber yogurt from Suraya. Live music radiates from bar patios, and art galleries on Frankford Avenue open their doors every first Friday of the month. If you need a sweet treat, grab some fro-yo from The Igloo and relax on the rooftop at The Frankford. Enjoy the stunning views of downtown Philadelphia, perfect for watching the sunset. Experience the best of the city right at your doorstep.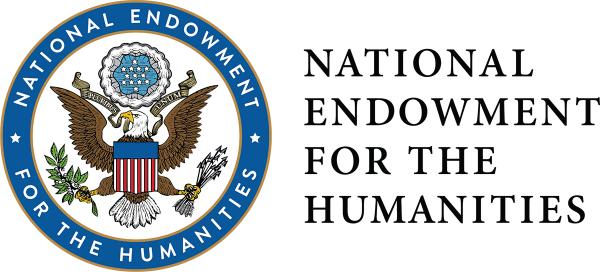 Preserving and Transmitting American Ensemble-Based Devised Theatre has been made possible in part by the National Endowment for the Humanities: Democracy demands wisdom.
Any views, findings, conclusions, or recommendations expressed in this program do not necessarily represent those of the National Endowment for the Humanities.