Core Works
These works were chosen to provide participants with a solid foundation of American ensemble-based devised theatre, global influences on American companies, and the impact ensemble theatre continues to have on the culture at large. These selections will support individual sessions and will serve as reference points for the discussions the Institute will hold.
Institute Core Texts:
American Theatre Ensembles Volume 1: Post-1970: Theatre X, Mabou Mines, Goat Island, Lookingglass Theatre, Elevator Repair Service, and SITI Company
American Theatre Ensembles Volume 2: Post-1995: The Builders Association, Pig Iron Theatre, Rude Mechs, Radiohole, The Civilians, and 600 Highwaymen.
Women, Collective Creation, and Devised Performance: The Rise of Women Theatre Artists in the Twentieth and Twenty-First Centuries 1st ed. 2016 Edition
A History of Collective Creation 1st ed. 2013 Edition
Collective Creation in Contemporary Performance 1st ed. 2013 Edition
Institute Core Videos:
The Two Voyages of Jacques Lecoq (Canal+)
1789, by Théåtre du Soleil
The Adventure of the Théåtre du Soleil
A Circle of Connaisseurs
Wielopole, Wielopole by Tadeusz Kantor
Underground Railroad Game by Lightning Rod Special, Jenn Kidwell, and Scott Sheppard
Café Muller by Pina Bausch and the Tanzteater Wuppertal
Descriptive Schedule (Tentative)
Monday, June 5, 2023
Participants will be welcomed and walked through the Institute agenda, laying out the goals and expected outcomes. Participants will give brief introductions, followed by an exercise to develop community agreements that underscore the Institute's guiding principles and questions.
The afternoon will be guided by Giovanni Fusetti, one of the global leaders in devised theatre and founder of Helikos, an institution dedicated to the training of devised and physical theatremakers. Fusetti will unearth the conditions that led to the remarkable 15th- and 16th-century theatrical movement and the way those conditions resonate with American ensembles today. Fusetti will finish the afternoon with a lecture demonstration, working with the masks of the Commedia dell'Arte to illustrate the performance power of improvisation, archetype, and an ensemble working as a Collective.
Tuesday, June 6, 2023
Professor Mike Vanden Heuvel illuminates the two volumes of the Institute's core texts, American Theatre Ensembles. Vanden Heuvel will walk participants through the choices that led to the 12 featured ensembles and will highlight the ways this field is wider and more diverse than a single book can hold.
Professor Judith Miller will spend the afternoon sharing her decades of research on the Théâtre de Soleil and the work of Ariane Mnouchkine.
The afternoon will conclude with a lecture/demonstration from Ruwanthie de Chickera, a Sri Lankan director, scholar, and devised theatre practitioner who has been deeply influenced by the Théâtre de Soleil but has transplanted this European work into a South Asian Context.
Wednesday, June 7, 2023
The morning will feature a panel discussion among Fusetti, Bauriedel, Miller, and Dr. Rick Kemp on the influence and legacy of Jacques Lecoq.
The afternoon will focus on non-Western traditions and the long-term influence of Asian performance forms. Dr. Jessica Nakamura, a leading scholar of contemporary Japanese performance, will lead a seminar that considers the long history of Asian performance influences in shaping aesthetics and training practices of ensemble theatre. De Chickera will return to give a lecture on South Asian theatre history, as well as the intricate relationship between dance, theatre, and religion.
Dan Rothenberg, a leading director of Toshiki Okada's award-winning plays and a founder of Pig Iron, will conduct a demonstration of several key exercises designed to understand Okada's collaborative work.
The day will culminate with a dinner and screening of Toshiki Okada and Pig Iron's Zero Cost House.
Thursday, June 8, 2023
Dr. Kathleen Cioffi initiates a critical discussion of Polish theatre, particularly the ensembles that thrived both before and after Poland joined the EU. This seminar-style session will highlight the relationships between artists, the communities in which their work is generated, government agencies that support the arts, local, national, and international funders, the role that festivals play in the ecosystem of an ensemble's life, and training institutions and their relationship with the professional field.
Dr. Kuharski will then lead an afternoon discussion that travels from Poland to the United States, via Jerzy Grotowski's work, Mnouchkine's ensemble, and the U.S. example of true collective creation, Joseph Chaikin and the Open Theater.
Friday, June 9, 2023
Dr. Telory Arendell will lead a discussion springing from her forthcoming book, Devised Theatre's Collaborative Performance: Making Masterpieces from Collective Concepts. Arendell will highlight the role that movement and dance often play within an ensemble's creative vocabulary, linking certain contemporary works to the Pina Bausch and the Tanztheater Wuppertal.
Dr. Kathryn Syssoyeva will lead an afternoon session bringing many of the Institute's threads together, considering how to effectively tell the ensemble theatre story. An author and scholar specializing in writing about the intricacies of "collective creation", her session will lead to inspiring one of the Institute's aims which is to produce new writing and scholarship about this vital but fragile field.
Nichole Canuso will lead a late afternoon lecture demonstration about her work which lies at the intersection of dance and theatre. She will help the Institute participants see firsthand the connection between ideas and actions, rehearsal practice and performance goals.
Saturday, June 10, 2023
Bonnie Marranca, editor of Performing Arts Journal and a stalwart scholar of performance studies presents the Institute with 5 seminal articles from PAJ's 50-year history, featuring ensemble work and devising. Through Marranca's curation, the Institute will see how scholarship has evolved over the last half-century.
The afternoon will be spent beginning to develop curricula for theatre history classes highlighting the tapestry of work created by ensembles across the United States over the last 60 years.
Sunday, June 11, 2023
Dr. Allen Kuharski will host the Institute participants and available faculty for dinner at his home, a gathering of extended conversations and planning for future collaborations.
Monday, June 12, 2023
Professors Lars Jan and Cláudia Tatinge Nasciemento will share their work and scholarship on devising and technology.
Professor Tatinge Nascimento, an expert on the work of Romeo Castellucci, will bring to life Castellucci's approach to performance creation through a multimedia presentation that addresses the visual and sonic environments inhabiting his works. She will also note the work of several ensembles in Brazil where the conditions have been ripe for actors to converge in ensembles and whose work is a form of counter-cultural social protest.
Professor Jan will share his own work and research on a hybrid approach to devising, mixing film, photography, and textured sound to create works of theatrical immersion.
Tuesday, June 13, 2023
Kym Moore illuminates her influences, in a talk titled "Black Aesthetics: An Evolution in Form and Content". She will speak about her own work that has been influenced by Afrofuturism, neuroscience, and springs from a notion of collective creation and leads to performance works that are multi-voiced, multimedia, and interdisciplinary.
Dr. Kemp will return, this time taking his work from the first week on the influence of Jacques Lecoq into the realm of devising and science. Dr. Kemp has been studying the connection between the brain and performance and will lead a discussion that springs from his book, Embodied Acting: What Neuroscience Tells Us about Performance.
Wednesday, June 14, 2023
Professor Duška Radosavljević will bridge work in the UK, Russia, and continental Europe with that of four representative American groups. Radosavljević's survey considered ensemble/devising histories in both auteur independent companies and in major institutional theaters.
In the afternoon, Rubén Polendo will discuss the intersection of American training and his own ensemble-based work with his 25-year-old company. In his role at NYU, the Mexican-American Polendo leads one of the largest actor, director, and designer training programs in the country. He will elucidate the pressures of actor and director training and the ways in which ensemble-based training is relevant both as a critical study and a studio-based practice.
Curricular working groups will form to begin mapping out new syllabi, curricular units, and courses that spring forth from the Institute.
Thursday, June 15, 2023
Adrienne Mackey, a scholar and practitioner, will walk participants through two notable paths that are beginning to flourish within American devising ensembles. The first half of Adrienne's presentation will center on devising and game design. The second part will focus on ensemble work and community-building and activism. Professor Mackey will be joined by Bauriedel to look at case studies of devising, ensemble building, and civic practice.
A key takeaway from the Institute is the vital role ensembles have played in shaping American culture over the last 60 years. Whether in prisons, rehab centers, after-school programs, places of worship or community centers, devised theatre artists have often invested in bringing skills of collaboration, listening, storytelling, conflict resolution, and creativity to populations that may lack the resources or access to such endeavors. Small roundtables will examine a number of case studies curated by Mackey and Bauriedel to open up the possibilities of this work.
Friday, June 16, 2023
Individual participants will have time to prepare for the final day's activities where the focus will be on taking the work back into the classroom and building off of the Institute's activities.
The curricular working groups will have a final session to prepare to present their work. Professors Bauriedel, Kuharski, and Mackey will be available to each group before they share with the Institute as a whole.
The Institute will then hold a farewell gathering to see off participants.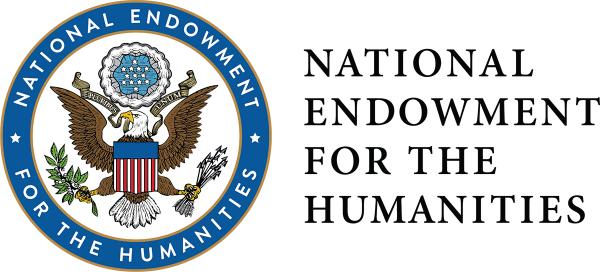 Preserving and Transmitting American Ensemble-Based Devised Theatre has been made possible in part by the National Endowment for the Humanities: Democracy demands wisdom.
Any views, findings, conclusions, or recommendations expressed in this program do not necessarily represent those of the National Endowment for the Humanities.