The Path of Pins or the Path of Needles
2022
a new collaboration between Josephine Decker and Pig Iron
September 16-October 2 at Rigby Mansion
secret knowledge, poetry, horror, mystery, comedy
Welcome, pregnant one, to our sunset reality. Here at the edge of day and night, awake and asleep, we fall through the veil. Walk quickly. Hide the garlic in your pocket. You found your way here, but can you find your way back out? Will these whispers protect your child from the curse?
Visionary writer and filmmaker Josephine Decker (Shirley, Madeline's Madeline) joins forces with Pig Iron Theatre Company (Superterranean, Love Unpunished) for a dark fairy tale about the terrors, joys, and deep uncertainties of pregnancy. Inspired by Maria Tatar's research on the history of fairytales, this immersive performance explores the complex decisions that mothers, fictional and real, must make about their children's lives. This new work brings Decker's singular vision into conversation with Pig Iron's 20-year investigation with site-specific and immersive theatre.
Each audience member becomes "The Pregnant Dreamer," seeking to evade a curse on their unborn child by choosing their own path through Rigby Mansion and its grounds. Interactive scenes — weaving contemporary dance, physical theatre, and performance art — unlock secret knowledge and whispers of terror. All bodies are welcome. Come prepared to wander.
Details
Performances at dusk: September 16-October 2
@ Rigby Mansion
523 Church Lane
Germantown, Philadelphia PA
Tickets go on sale August 8th
Pricing:
$37 general
$15 student and 25-and-under
$2 FringeACCESS
PERFORMANCE NOTE: Much of the performance installation is outdoors on uneven ground. Some audience members will be invited to sit down outside on grass or dirt. Please wear comfortable shoes and clothes that can get dirty. Patrons with limited mobility can be accommodated; please call or email ahead of your performance night so we can provide proper support. Performances will take place rain or shine; bring an umbrella if needed.
CONTENT WARNING: This performance contains references to family violence and to termination of pregnancy. This performance is not suitable for children.
Key Artists
Concept and Direction: Josephine Decker
Text: Josephine Decker in collaboration with the ensemble
Co-Director and Creative Producer: Dan Rothenberg
Visual Design: Maiko Matsushima
Lighting Design: Tuçe Yasak
Sound Design: Tina Hanae-Miller
Ensemble: Jessica Almasy, Sanchel Brown, Miranda Calderon, Ching-I Chang, Anisa George, John Maria Gutierrez, Courtney Henry, Meagan Kimberly Smith, Alex Tatarsky, Jacinta Yelland
Technical Director: Dalton Whiting
Props Artisan/Audience Liaison: Payton Smith
Dramaturgy: Sally Ollove
Associate Directors: Nicola Bullock and Vanessa Ogbuehi
Movement Consultants: Nicola Bullock and Faye Driscoll
Master Electrician: Julia Franco
Sound Engineer: Allie Britt
Assistant Scenic Designer: Shayna Strype
Assistant Lighting Design: Connor Sale
Assistant Costume Design: Gabrielle Perera
Stage Management Team
Production Stage Manager: Kit Sternberger
Stage Manager: Leslie Boyden
Production Manager: Adam Swez
Assistant Stage Manager: Steven Gross
Assistant Stage Manager: Emmie Parker
Assistant Production Manager: Salvador "Cinco" Placensia
---
Company Bios
Creative Team
Josephine Decker (Concept/Co-Director/Text in collaboration with the ensemble) is an award-winning writer, director, and filmmaker who plays deeply with the form of cinema. Her feature Shirley won Sundance 2020's U.S. Dramatic Special Jury Award for Auteur Filmmaking. Her feature Madeline's Madeline, scripted through a devised process with ten actors, played Sundance, Berlinale and scores of festivals worldwide, was nominated for Best Picture at the IFP Gotham Awards and for two Independent Spirit Awards. She explores collaborative storytelling via directing TV, documentary-making, performance art, VR and teaching. In 2022, she released her latest film The Sky is Everywhere, distributed jointly by A24 and Apple TV+.
Dan Rothenberg (Co-Director and Creative Producer) is one of the founding artistic directors at Pig Iron Theatre Company, where he seeds artistic collisions and new approaches to performance. An OBIE- and Barrymore-winning director and writer, his work ranges from large scale visual theater to hybrid clown pieces and concerts. Outside of Pig Iron, he has received commissions form the Kimmel Center and Tiwary Entertainment Group to create original work. Recent collaborations include work with acclaimed Japanese playwright Toshiki Okada, Emmy-winning composer Troy Herion, and MacArthur "Genius" Mimi Lien. He works closely with ensembles of actor-creators who co-create ("devise") Pig Iron's work. USA Artists Fellow (2010); Penn Program in Environmental Humanities Artist in Residence (2017).
Nicola Bullock (Associate Director & Movement Consultant) is a choreographer, dancer, and teacher based out of Berlin. At times she is also a writer, producer, actor, and director. Her work has been shown at venues and festivals in Canada, Georgia, Germany, Israel, Tunisia, and the USA. Most recently Nicola has had the pleasure of collaborating with choreographer Min Yoon | Citizen Truth and visual artist Kieran Ionescu on performance projects and films. She is currently pursuing her MFA in dance at the University of the Arts.
Maiko Matsushima (Visual Design) is a Philadelphia-based visual artist, costume, set, and installation designer. Her designs have been seen at Philadelphia's Wilma Theater, Arden, BalletX, Headlong Dance Theater, and Pig Iron, as well as in Broadway productions such as Spring Awakening, Radio Golf, Assassins, and Pacific Overtures where she served as the associate costume designer. Matsushima and Headlong Dance Theater now create publicly engaged art. Their most recent collaboration was The Quiet Circus, a 15-month residency at the Washington Avenue Green that led to free weekly performances with a porous cast (audience members could sign up to participate) and a series of outdoor installations and games that audience members touched and operated.
Tina-Hanaé Miller (Sound Design) is a musician, producer, and composer, creating music for experimental theater, TV, and AR/VR. She has been in residence with Sundance Theatre Lab, Brooklyn College, and The Public Theater. Her composing work has premiered on the High Line and at Lincoln Center. As a musician, she has performed at the Brooklyn Museum, The Troubadour, The Imperial, Music Hall of Williamsburg, among others – opening for Japanese Breakfast, Shea Diamond, and Kiiara. As the artist Hanaé, she has released a music video for her debut single, 'All of This,' off of a forthcoming EP.
Vanessa Ogbuehi (Associate Director) is a Philadelphia-based director and performer of new and devised theatre. Her work emerges as cabaret, performance art, or virtual experiments that center women's uncanny stories and our need for play in the midst of apocalypse. Vanessa has worked as a director and collaborator for Double Edge Theatre, Pig Iron Theatre Company, Grammy-winning mezzo soprano Maren Montalbano, Villanova University, etc. She is currently the Director of Digital/Film/Interactive at Pig Iron Theatre Company, and is devising a solo-performance on shadow personalities. She received her Graduate Certificate in Devised Performance from the Pig Iron School/University of the Arts in Philadelphia.
Sally Ollove (Dramaturg) is a Philadelphia and Seattle-based dramaturg and director. She is the Associate Artistic Director of the Bearded Ladies Cabaret, the Resident Dramaturg of Azuka Theatre, and the Programming Director of The Jewelbox Theater at the Rendezvous in Seattle. Formerly the Literary Manager at Arden Theatre Company, other credits include TheatreExile, Philadelphia Theatre Company, and The Foundry, ACT, and Untitled Theatre Company #61 among others. She has served as adjunct faculty at Rowan University and University of the Arts. Sally is a graduate of the ART/MXAT Institute for Advanced Theatre Training at Harvard, a member of the 2011 Director's Lab at Lincoln Center, and a 2016 recipient of the LMDA Bly Creative Capacity Fellowship.
Kit Sternberger (Production Stage Manager) is a graduate of the University of New Orleans and a member of Goat in the Road Productions (Foreign to Myself, The Stranger Disease, The Distance of Sound, The Night With Mr. Bismuth, KindHumanKind, Roleplay, and Goat in the Schools). Other recent stage management credits include Choir Boy, with Le Petit Theatre, and Breaking the Thermometer to Hide the Fever, with Leyla McCalla.
Shayna Strype (Assistant Scenic Design) is an multidisciplinary artist working in theater, film, and puppetry. Her solo show Mine premiered at Dixon Place in 2021, with support from The Jim Henson Foundation. Her most recent film Our Mine (2021) was awarded Best Experimental Film at Brooklyn Film Festival and Dumbo Film Festival. It was an official selection at Palm Springs ShortFest and Ann Arbor Film Festival, among others. Shayna holds an MFA in Theater from Sarah Lawrence College.
Tuçe Yasak (Lighting Design) has created over 100 site-specific light installations for performance in the US and abroad since her move from Istanbul to New York in 2009. Yasak received the 2018 Bessie Award for Memoirs of a... Unicorn by Marjani Forte-Saunders at Collapsable Hole and NYLA and a 2019 Bessie Award for Outstanding Visual Design for her work on Oba Qween Baba King Baba by Ni'Ja Whitson at Danspace. She has been collaborating with Raja Feather Kelly and the feath3r theory since 2015. Other recent collaborations: Miguel Gutierrez, Autumn Knight, Alec Duffy. Yasak's work has toured to Walker Arts Center, Montpelier Dance Festival, Ars Nova NY, PICA, the Bushwick Starr and On the Boards.
Performer Creators
Jessica Almasy (Performer-Creator)
400+ audiobooks, recipient of Audie, Golden Voice, Golden Earphones awards. Actress, writer, producer, director. Film, theatre, and television with Hilton Als, Haruna Lee, Sanaz Ghajar, Heather Christian, The Bengsons, Kristen Sieh, Tim Robbins, Peter Friedman, Andrew Ondrejcak, Lee Sunday Evans, Pig Iron, Dan Rothenberg, Rachel Chavkin, Tectonic, Friendly's Ice Cream, and Law and Order: SVU, originating roles in American premieres by Toshiki Okada, Kate Benson, and Bess Wohl. Writing work at the National London, the Almeida, the EIF, the Walker, PS122, Under the Radar, the Barbican, Battersea Arts Center, National Theater of Scotland, Bath Shakespeare, on Twitch, and in Hong Kong, Australia, Portugal, and Appalachia. Lourna Dee in Star Wars: Tempest Runner, with Lucas Films and Penguin Randomhouse.
Sanchel Brown (Performer-Creator)
Sanchel Brown is a mother/performer/ healer/choreographer originally from Baltimore, MD. She obtained her B.F.A from Virginia Commonwealth University in 2014. Her studies continued at L'Ecole De Sable in Senegal, West Africa, and Rhapsody James in Los Angeles. Her performance highlights include Let 'Im Move You: This is a Formation (National Tour), Urban Bush Women Apprenticeship, Davido's Coming to America Tour and Theatre Horizon's Black Nativity (Barrymore Win!). Choreography highlights include Theatre Horizon's The Color Purple Regional PREMIERE (nominated for Barymore's Outstanding Movement/Choreography) and Yale Dramat's Dreamgirls. Sanchel produces independent works with her company Nubienne Productions.
Miranda Calderon (Performer-Creator)
Miranda wrote and plays every role in the upcoming feature SALOME LEARNS TO DANCE, directed by Jason Trucco and produced by Hawkeye Pictures, and she will soon appear in Sheila Pye's first feature THE YOUNG ARSONISTS (TIFF '22). Acting for stage includes NATHAN THE WISE and BIRDS OF A KIND (Stratford Festival), BUTCHER (Mirvish), TAKING CARE OF BABY (Storefront Theatre), PRIMA DONNA (BAM), and SALOME (Aurora Theatre). On-camera acting includes TITANS, 11.22.63, and her short films, ALEGRA & JIM and BODY PARTS. Miranda did her MFA in Lecoq Based Theatre at LISPA and her BA at Columbia University.
Ching-I Chang (Performer-Creator)
Made in Taiwan. MFA in dance and Certified Laban/Bartenieff Movement Analyst (CLMA). Ching-I is a lover of dance and loves bananas.
Anisa George (Performer-Creator)
Anisa George is a Philly-based writer, theater artist, forest therapy guide, and aspiring farmer. Her work focuses on the intersection of ecology, culture, and performance. Her plays have been seen at The Public Theater, Ice Factory Festival, Philadelphia International Festival, Fringe Arts, and the Edinburgh Fringe Festival. Her written work can be found in the American Poetry Review, Iowa Review, Emergence Magazine and The Hopper.
John Maria Gutierrez (Performer-Creator)
John Maria Gutierrez is a multidisciplinary actor, mover, maker, and educator originally from Washington Heights, NY. As the first person in his family born in the US, John is carving out and balancing their own identity within his family, cultural history, and artistic expression. Their works combines theatre, movement, and original music informed by artistic expressions ranging from hip hop to postmodern and often deals with current and historical interpersonal and systemic sociopolitical issues. John teachers Meisner at the Terry Knickerbocker acting studio in Brooklyn and improvisation at Peridance Center NYC. Thank you to the cast, directors, and team for bringing this tender work to life!
Recent credits. 1001, Focus Features/Warner Bros., Law & Order: SVU, NBC Universal, King Lear in The Forest, Center at West Park (presented as part of g2 Spring 2022 Residency), New York Live Arts (2021 Fresh Tracks Artist), La Mama ETC. (2020 Artist in Residence)
Courtney Henry (Performer-Creator)
Courtney Henry grew up on the occupied lands of West Palm Beach, FL and was further educated at Fordham University in New York City. She is an interdisciplinary creator, performer, writer, educator, mentor, and mother. Through an Afro-futurist approach where time and space are non-linear, all of her practices spring from a liberatory imagining. She is currently an Artist-In-Residence at the University of the Arts as well as a recent M.F.A. graduate.
Meagan Kimberly Smith (Performer-Creator Swing)
Meagan Kimberly Smith is a mixed race (Black & white) actress. She is the Co-founder of Mixed in America. Meagan received her BFA in drama at UNCSA. Her TV & Film credits include: Comedy Central's Other Two, Banana Split on Netflix, Blindspot on NBC and ACTORS directed by Betsey Brown. Theatre credits include: Hannah + the Healing Stone at The Drake, Wyck Live directed by Kyle Metzger and La Rouge at Lincoln Center. Meagan is thrilled to be making her Pig Iron Theatre Company debut. She'd like to thank her husband Ryan Pater for being her source of light.
Alex Tatarsky (Performer-Creator)
Alex Tatarsky makes performances in the unfortunate in-between zone of comedy, performance art, dance-theater and deluded rant; they are obsessed with compost.
Jacinta Yelland (Performer-Creator Swing)
Jacinta Yelland is an Australian theatre performer and creator based in Philadelphia, USA. She has collaborated with David Gordon, Quintessence Theatre Group, Tribe of Fools, Philadelphia Artists' Collective, and Philadelphia Asian Performing Artists. She holds an MFA in Devised Performance from University of the Arts/Pig Iron Theatre Company and was supported by Arts Queensland to study at École Philippe Gaulier, Paris. Jacinta is co-artistic director of inFLUX Theatre Collective, whose debut show, The Choice, won the Philly Fringies Award for Best Theatre at the 2021 Philadelphia Fringe Festival and was presented in HERE's Co-Op series in NYC.
---
Special Thanks
We extend our gratitude to our Executive Producers,
Ricki and Andrew Eisenstein
,
for their generous support of
The Path of Pins or the Path of Needles
.
Thank you also to Chad Brown and Frank Reis for their support and encouragement.
---
Support
Major support for The Path of Pins or The Path of Needles has been provided by The Pew Center for Arts & Heritage, with additional support from the National Endowment from the Arts. Additional support from the Charlotte Cushman Foundation.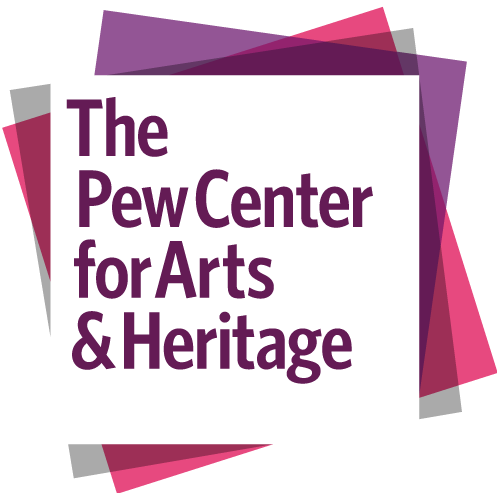 Share this: